Chair Exercise with Eva - Thursdays at 3:30 STARTING JULY 23 THROUGH AUGUST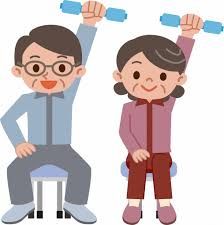 This class increases your stability, endurance and flexibility.
INSTRUCTOR: Eva Shulman. Eva has worked at RSS for 20 years. She has a Master's degree in Exercise Physiology and Cardiac Rehabilitation. A Zoom link will be sent prior to the class.
NOTES
1. You only need to register ONCE for this course. You will be sent a link for each class.
2. Do not forward your link. Anyone new should register for the course.